WHY DENTAL IMPLANT IS BECOMING POPULAR?
The first successful dental implant was done in year 1965. That was a good 54 years ago. The success of the first titanium dental implant quickly led to significant improvement in the technique used for tooth replacement. However, this very niche treatment has not been popular in the past 50 years and it is not surprising to say that only a few dentists during those days would provide dental implant services.
However, the dental implant seem has evolved significantly ever since. Dental implant treatment has become a common treatment procedure that is not only less expensive, but also safer and enjoy higher success rates. In addition to that, newer treatment protocol also allows modern day implant to be placed in a way that ensures minimal discomfort and quicker recovery for the patients. In fact, almost all patients of ours rated the discomfort from dental implant procedure is not any different from other more common procedures such as dental scaling and filling.
More and more people are beginning to appreciate the value of replacing missing teeth with dental implants. Besides enabling our patients to eat, chew and speak well, thanks to the similar size, shape and feel of dental implants with patients' own natural teeth. Dental implants also allows us to create the most aesthetically pleasing smiles in a way that was once impossible.
Why Implant Treatment Is The Trend Now?
Before we get to the question, let's us talk about the purpose of an implant treatment. Implant treatment basically mounts a dental prosthesis surgically into your jawbone to replace a missing tooth.
You may be asking if it is important to replace a missing tooth at the first place? The answer is YES!
A missing tooth can affect you in many ways:
First, it alters the aesthetics of how you smile and speak. This can affect your self-confidence.
It makes it difficult for you to chew and digest your food.
Your remaining set of teeth may move without having the other tooth to hold them in place. This can cause misalignment of the jaw and biting problem.
Hence, it is highly advisable to have the missing tooth replaced.
Dental Implant
Implants look more natural than other options and tend to be more stable and have longer lifespans. Dental implants also stimulate the bone left underneath teeth, preventing bone loss that may cause facial changes.
Therefore, in the perspective of aesthetic and economic considerations, dental implant is a more preferred choice. It may seem to be more expensive on the ticket but as a whole, it is more valued for money as dental implant can last longer and provide aesthetical benefits that other choices cannot give.
To increase the success rate of an implant surgery, Cone Beam Computed Tomography (CBCT) is a must use diagnostic tool for pre-implant evaluation. It helps not only to diagnose the condition but also for the treatment planning, surgical preparation and execution, follow up, and management of complications. The involvement of the technology allows the dentists to treat their patients with increased precision and more predictability. However, such advanced and expensive technology was not readily accessible in the past. Only a very few hospitals had the machine and therefore it made dental implant planning process troublesome.
CBCT (3D Xray) is a must use diagnostic tool for pre-implant evaluation.
Today, some private dentists possess their own CBCT machine at their dental clinic for the convenience of their patients. We are proudly to say we are one of them! Having our own CBCT machine allows our patients to have instant imaging and understand their teeth conditions better as Dr Sia explains along. Patients get better awareness of dental implant. The increased awareness of public knowledge of dental implant also subsequently led to significant improvements in the implant technology hence the increased in success rate of about 90-95% in general.
That explains why more patients and dentists prefer to do dental implant now. It is simply because the recent advancement in the field of dentistry have revolutionarised the use of dental implants. Customers have increase in demand for dental implant due to the inclined benefits in both clinical and economic aspects.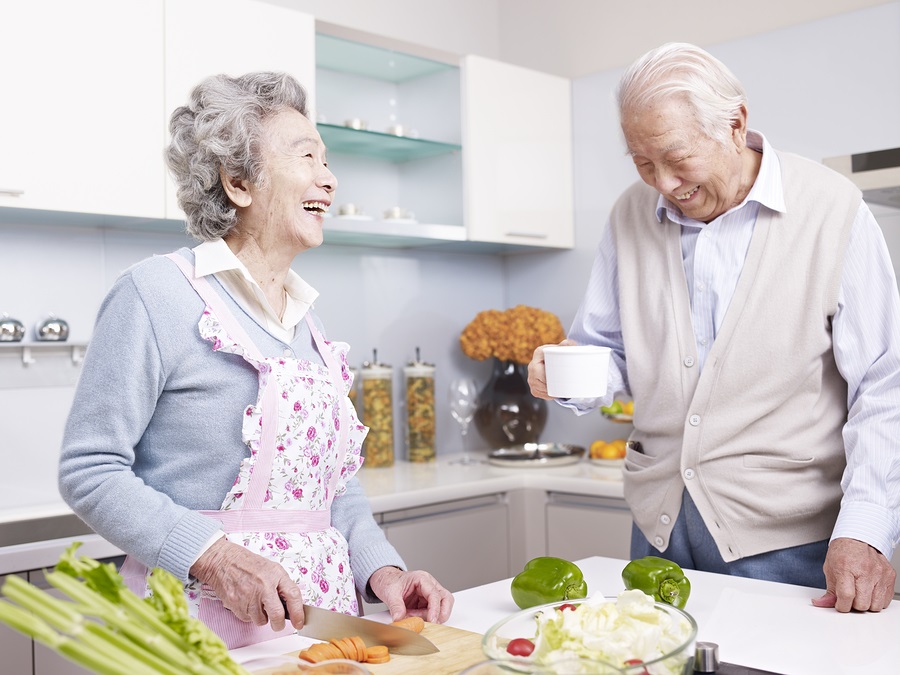 After all, all we want is to be able to enjoy our food, regardless our age. In this case, Implant is the best choice of all because it lasts longer and allow you to chew better. Eating the normal food eg apple is no longer a problem.